Small Groups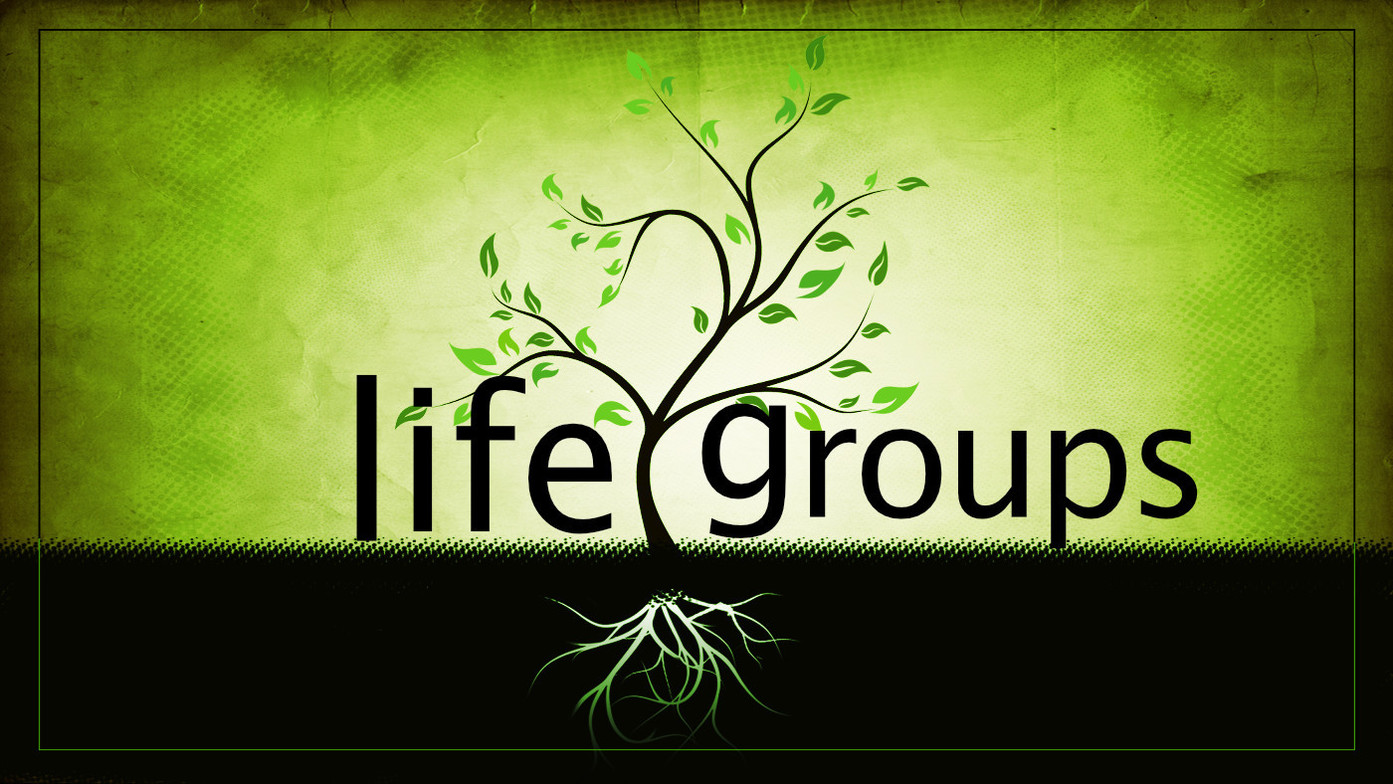 Small Group ministry is important to us.  We currently offer several different small group opportunities.  Please let us know how we might serve you in the capacity.
Acts 2:42–47 (ESV) And they devoted themselves to the apostles' teaching and the fellowship, to the breaking of bread and the prayers. And awe came upon every soul, and many wonders and signs were being done through the apostles. And all who believed were together and had all things in common. And they were selling their possessions and belongings and distributing the proceeds to all, as any had need. And day by day, attending the temple together and breaking bread in their homes, they received their food with glad and generous hearts, praising God and having favor with all the people. And the Lord added to their number day by day those who were being saved.

Ecclesiastes 4:7–10,12 (NLT) I observed yet another example of something meaningless under the sun. This is the case of a man who is all alone…Two people are better off than one, for they can help each other succeed. If one person falls, the other can reach out and help. But someone who falls alone is in real trouble. A person standing alone can be attacked and defeated, but two can stand back-to-back and conquer. Three are even better, for a triple-braided cord is not easily broken.
1. It'll firm up your internal commitments.
Romans 1:12 (NCV) I mean that I want us to help each other with the faith we have. Your faith will help me, and my faith will help you.
2. It'll wake up your experience of true fellowship.
Acts 2:42 (CEV) They spent their time learning from the apostles, and they were like family to each other. They also broke bread and prayed together.

1 John 1:3 (NCV) We announce to you what we have seen and heard, because we want you also to have fellowship with us. Our fellowship is with God the Father and with his Son, Jesus Christ.
Affirming another's worth.
Hebrews 3:13 (NIV) But encourage one another daily, as long as it is called Today, so that none of you may be hardened by sin's deceitfulness.
Encouraging another's growth.
Colossians 4:12 (NCV) Epaphras, a servant of Jesus Christ, from your group. He always prays for you that you will grow to be spiritually mature and have everything God wants for you.

Romans 15:5 (MSG) May…God develop maturity in you so that you get along with each other as well as Jesus gets along with us all.
Sharing another's needs.
Galatians 6:2 (BBE) Take on yourselves one another's troubles, and so keep the law of Christ.

1 Corinthians 12:26 (CEV) If one part of our body hurts, we hurt all over. If one part of our body is honored, the whole body will be happy.
3. It'll level up your power for a greater impact!
Matthew 18:20 (CEV) Whenever two or three of you come together in my name, I am there with you.

Mark 3:13 (Phillips NT) Later he went up on to the hill-side and summoned the men whom he wanted, and they went up to him. He appointed a band of twelve to be his companions, whom he could send out to preach, with power to drive out evil spirits.
4. It'll build up your capacity to love like Jesus.
John 13:35 (AMP) By this shall all [men] know that you are My disciples, if you love one another [if you keep on showing love among yourselves].